1:1 Soul-Full Transformation Sessions
Customized Sessions for Deeper Awareness, Growth and a Concrete Plan Forward With the Honest Guidance and Support to Make It All Possible - And Lasting!
You go from one crisis to another – you carry ideas, mindsets, and emotional struggles that are getting in the way of the life you truly want. You are so ready to find a better way to live.
You've struggled with anxiety and overwhelm for a while now - too long, if you're being honest with yourself. You want to show up as the best mom/partner/professional you can be, but there's too much going on in your life.
You may be going through a major life transition - relationship issues, divorce, separation, financial worries, suddenly becoming a single parent - and despite all the books, programs, and masterminds you've tried, you are still wondering what's the best way for you to move forward with resilience and peace.
You want the healthiest most fulfilled version of you and your family - and to wake up every Monday morning excited to get out of bed - but you're honestly unsure where to begin.
You want more - to feel happy and empowered but you're left wondering if it's actually possible.
You may have even made leaps and bounds towards feeling happy and empowered.
Perhaps you've found success working with me in my group program or been doing traditional talk therapy and looking to make bigger changes. You've experienced what's possible when you take the time to invest in yourself and are ready to further deepen your awareness.
Or you may be reading this today because you are simply ready to dive in and create a new foundation for yourself.
You keep asking yourself, "How can I create lasting change?"
You don't want to keep feeling like you've jumped a hurdle only to find yourself back to the beginning over and over again.
Because you know there is a more productive and happier (and easier!) way to live. You just have to make that next step...
Introducing 1:1 Soul-Full Transformation Sessions
In these personalized, 1:1 sessions you will be working with me to utilize universal knowledge and guidance. This will help you not only make sense of your own emotional and spiritual processes, but will also start shifting those backwards beliefs that are, well, holding you back in all areas of your life.
So whether you've been doing some of this work already or are approaching it for the first time, you have a unique guidance and support completely devoted to you.
There are simply no distractions.
And it isn't just about going for a walk or being told over and over again to "just stop thinking about it" or "change your attitude."
Chances are, you've tried that and it hasn't worked for you - at least not at a level where it became habit. Where it became lasting. And that's exactly what brings you here today.
It all starts with letting go of what the world wants you to believe - in some sort of unattainable perfection that is simply just not serving you. So you have to let go of this mindset to make room for the growth that's coming your way.
And you have to take the time to invest in yourself - and your personal growth.
This will, not only, help you make more empowered choices as a parent, spouse, friend, family member but it will also bring a clarity and confidence to your life (maybe for the first time!)
Fully understand how to ground yourself first. What you need to move forward and what you can begin to let go of - including the energetic ties to people and situations that are holding you back.
Uncover the core of your unconscious belief system - thoughts, feeling, and go-to reactions you may not even fully be aware of and use our work to bring clarity to begin to shift your belief system. (This has a major impact on all aspects of your life!)
Give you personal life foundations - healing tools and strategies - to finally let go of stress and anxiety so you can access your true purpose - and bring you back to your birthright - peace, happiness, wholeness, and love.
Learn to make better decisions for yourself and your family while shutting down those negative voices - and develop greater confidence.
Jessica was very accurate and gave me great insight and advice while being understanding.

Jessica is very warm and welcoming. I felt very calm and open and I was amazed at the accuracy and reality of what she was saying. During the healing I felt serene.

I came away from this experience feeling much more comfortable and excited to proceed with the topics discussed. I feel my results were insightful and important.

Jaya
Often what can happen is that we get to a place of discovery and then we don't know how to use that to keep going. We simply stay stuck.
We may find ourselves talking it out in a group setting or talk therapy, experiencing some change in the moment, but falling right back to our go-to patterns despite our efforts.
Or we get distracted by someone else's challenges or struggles and put ourselves last on the to-do list in the process.
And sometimes we let our own fear and anxiety do the driving and it seems like a never ending circle.
That's why during our sessions, I bring my own intuitive process to the session. This allows us to get to the sub-conscious and unconscious beliefs faster than we could have in a normal counselling session.
Plus, by utilizing different energetic modalities, we can move past blocks and resistance faster than by solely using talk therapy.  The problem with many therapists, energy workers, and healers is that most are locked into one way of doing things, instead of looking at the full picture.
That's why Soul-Full Transformation Sessions makes it all possible.
Because it truly is a transformation.
Often programs give you lots of tools but without the guidance of HOW to use them. This is because most programs - even 1:1 ! - offer a generalized solution. They don't take the time to get to know which tools will work for YOU. That's why Soul-Full Sessions are customized to help you understand what you need to access that peace and happiness you've been looking for.
As a trained therapist with a Masters in Counselling Psychology, I take science based knowledge, techniques, and ideas to help you turn your breakdowns into breakthroughs. I am with you every step of the way answering your questions and offering honest guidance and support. Most importantly, I leave my own ego out of it. I'm here for your success and your growth.
That's why it's important that you are someone who believes that change is possible. That your success is worth fighting for. You know that enlisting some honest guidance and support is the key to finding your most effective ways to communicate, building healthier relationships, and waking up every morning with a serious zest for life, while saying goodbye to the anger, fear, and anxiety that has kept you stuck
I needed a lot of guidance for my relationship problems and Jessica was able to provide me with that. I felt very soothed and reassured after the session. I feel like the information she received was very accurate and was confirmed to me after the session. I was given much needed insight and comfort.

She also helped me with my acne problem and delved into its root causes.


Serena
I can't express how helpful and specific, dead on - correct the reading was. Not only was I hearing what I needed, but sometimes what I didn't want to come to terms with, but already had a feeling about. The interaction was really human. I absolutely loved it! I feel a lot more confident about what I need to do.

Ayla
By working 1:1, I am able to fully create and customize a plan and structure that works for you, your goals, your personality, challenges, and natural strengths.
The Initial Assessment - during this first session, we will get crystal clear on where you are, how you have arrived at this place or experience in your life, where you want to be - and how I can facilitate your journey with ease and confidence. You'll leave this initial session with a better understanding of your goals and a few things you can begin to let go of - for good!
Customized Sessions - once you have gone through the initial assessment, we will begin a series of sessions lasting about 50 minutes. Sessions begin with energetic grounding, clearing, and healing. We will then move onto intuitive guidance and message work and finally a discussion about what has been going on and brought up in session. You will leave with a clear understanding of how to move forward and specific tools and strategies to work with over the course of time between our next session (usually a week).
Session Structure - can be shifted as the focus is on your needs and that you are getting exactly what you need to heal and move forward, to get you to your place of peace, happiness and love. Each session is based solely on your needs in that moment and I work with universal knowledge, intuition - and your energy to understand where to focus and direct you.
In short, we are able to uncover what's keeping you stuck in less time than you may currently think. Once you understand your patterns, you can begin to create a new foundation for yourself with tangible action steps forward - all while being 100% supported and guided by me.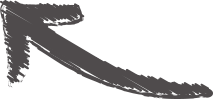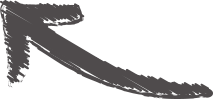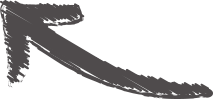 Finally taking control of your emotions - once and for all - and find the solutions that work for you and your family.
Dealing with anger, anxiety, stress, fear and sadness in a structured way with guided strategies and serious support based in science and grounded healing techniques.
Increasing your self- esteem and learn how to set healthy boundaries so you create thriving relationships with your friends and family - and with yourself!
I'd say that's a must have 50 minutes, right?
All you have to do is take the first step. I'll take it from there.
Get started now.