Master The Keys To Your Emotional Health
Welcome to Brain Healthy Counselling & Psychotherapy Clinic:

The Premiere Solution For Your Emotional & Mental Health Needs
*Individualized sessions and strategies designed specifically for you and your schedule
Whether you are dealing with:
Emotions such as Anger, Stress, Anxiety, Fear, Shame or Sadness;
Diagnosis such as ADHD, Bipolar, Depression, PTSD (Trauma);
Stress related Illnesses, Events & Situations;
Contemplating Divorce or Dealing With The After Effects;
Anger Management for Court or Workplace;
We have the solutions for you.
All programs are flexible and can be customized as either Individual, Couple or Family counselling sessions for no extra charge to be sure to give you the solutions you require in order to see results quickly.
With over 16 years experience, and the creation of programs for my clients, the courts and multiple organizations, I am honored to be able to help you through life's experiences to get you to a place of happiness, fulfillment and empowerment.
**Programs are covered by most third party insurance plans
*** Programs and Services can be arranged in office or virtually
(Click On The Desired Service Below For More Information)
Healing For The Wounded Healer
Divorce & After Divorce Counselling
To get you started enjoy these free resources:
This course delivers an email to your inbox every week for 29 weeks. It is a fun way to keep your emotional health strategies top of mind.
Here are a dozen ways to stop fighting and protect your kids during a relationship breakdown or divorce. The best part is, they will even save you money and help you avoid lengthy court battles.
A crash course from our Overcoming Difficult Emotions Course. I have curated three videos filled with strategies to help you overcome those hyper-arousal emotions that often make us feel out of control.
It's the backwards beliefs that we have that hold us back from having the peace, love and happiness that is our birthright.
Get the first chapter in this book that helps you stand up for yourself in a way that respects you and others.
Are you on a spiritual journey - trying to reconnect with yourself and understand how to get out of the crisis of a dark night? If you are in the midst of this journey and find yourself at the eye of the storm or have not yet found your way through, come and join me in this free training.
In 2003 Jessica Ehrenworth Co-founded a renowned health centre which provided both general counseling and anger management programs for both court mandated and volunteer clients. Jessica co-developed The Anger Resolution Program of Ontario (TARPO)™ and the Awareness Through Conscious Emotions (ACE)™ program. Jessica Ehrenworth is a profound coach, therapist, healer, speaker and entrepreneur. Her energy is second to none as she continually inspires and empowers both her individual clients as well as the rooms she talks to.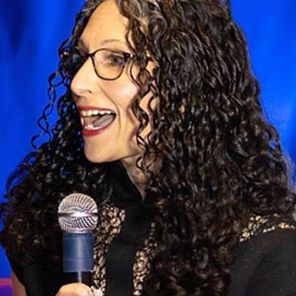 Jessica's mission is to help people transform their lives in every way possible. Her broad knowledge allows her to create programs that are not only insightful and empowering but that also provide specific strategies, tools and techniques that are actionable. "It is not just enough to gain knowledge and insight," she says "It is what you do with it. How you move forward depends on the actions you take." Jessica is well aware that it is the fear of change, the fear of becoming someone extraordinary and the feeling of being overwhelmed that culminate and hold people back from taking action. Jessica has helped her clients to overcome their internal barriers, create actionable strategies and meet their own desired goals.
Jessica Ehrenworth is a Registered Psychotherapist and a member of The Ontario College of Psychotherapists. She is also a member of the Ontario Association of Consultants, Counselors, Psychometrists and Psychotherapists (OACCPP). She earned her Masters degree through the Adler School of Professional Psychology. She also has the abilities to pull from multiple healing modalities after studying with healers from around the world.
Currently Jessica is changing the landscape of counselling and mental health with Brain Healthy's unique philosophies, her online psychoeducational programs and virtual counselling sessions.
Jessica Ehrenworth enjoys working with couples, families and individuals. She has helped clients deal with issues such as marital and family conflicts, parenting, anxiety, stress, pain and anger management. Jessica's strength in dealing with trauma and depression, combined with her compassion and empathy, provides her clients with the confidence and strength needed during those times that often seem unmanageable.
Shannon Woolner (she/her), M.Ed, Registered Psychotherapist
My goal is to offer you a safe space by listening to you with openness, curiosity and compassion. I will strive to create a supportive environment in which you feel free to explore your thoughts and feelings, and identify your goals. Perhaps you hope to ease your suffering, deal with trauma (past or present), free yourself from an unhealthy behaviour, or adjust to life transitions. Whatever it may be, we will work together to determine how to most effectively help you move forward.
Regardless of your specific goals, my hope is that our work together will help you achieve increased wellness mentally, emotionally, physically and even spiritually.
I have been working in the field of addiction and mental health for more than 15 years, and I work with adults and youth. Some of my areas of focus include substance use, trauma, anxiety, depression, grief and loss, stress, life transitions, chronic pain and illness, and relationship and family issues.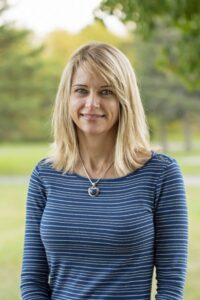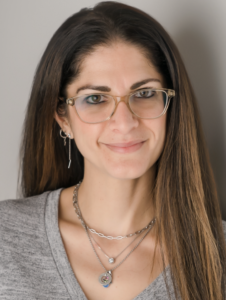 Rachael Goodman (she/her), MA, Registered Psychotherapist (Qualifying)
Belonging, love, and purpose serve as the fundamental pillars upon which our mental health rests. I am dedicated to assisting individuals, couples, and families in comprehending their unique life experiences.
While my specialization lies in working with individuals and couples navigating emotional and sexual intimacy issues, anxiety, depression, and various other challenges, I also work with C-suite executives experiencing burnout, as well as parents, teenagers, and seniors who are transitioning into different life stages and grappling with the accompanying obstacles.
By fostering a collaborative approach rooted in self-discovery and thematic recognition, we can work together to discover happiness and fulfillment, developing a sense of balance, personal growth, and empowerment.
Enjoy Brain Healthy's Amazing & Informative Blog